About this story
This is an archive news story from TISPOL.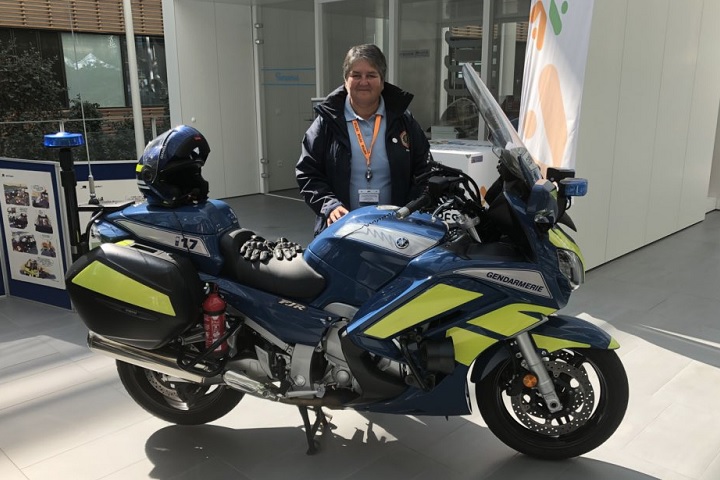 We hear from General Secretary Ruth Purdie about the first full year of TISPOL as an independent membership network:
There were some big changes for TISPOL in the Spring of 2017. What were these changes?
The Tispol Council made a decision that the network work evolve to a membership network. Each member country pays an annual fee and has a place on the TISPOL Council and The TISPOL Operations group. This enables the work of the network to continue and the operational calendar to be developed. But it goes much further than that. We are able to support, guide and advise countries on specific issues and also to help member states who require support with specific road safety and security issues. Good practice is shared and secondments can be arranged. TISPOL is also seen as an important and influential organisation with European Road safety and we can give views and advice to both the EU and individual states on a variety of issues.
What were your priorities in creating the new TISPOL network?
The mission statement of the network is to develop the most effective roads policing network in the world. That has not changed. We believe that we are. However this year has seen the launch of our new 2018 - 2020 three-year strategy. Our focus is on safer speeds, safe and secure roads, safer vehicles and safer road use. It is important that we consider all road users in our approach and seek to influence road user behaviour to make our roads safer.

What were the most significant barriers to progress and how did you overcome them?
It is important within any change programme that you give individuals and in our case individual countries time to consider the change, provide their feedback and views and then seek to gain agreement. This was the process we followed and it enabled us to develop a new constitution for the network.
To create and launch the new TISPOL network is a terrific achievement. Who were some of the key people and organisations who supported you?
Every member of the TISPOL Council played their part, but a great deal of work was carried out by the TISPOl Executive lead by Chief Supt Aidan Reid and latterly Lt Col Paolo Cestra in their role as President. But we also have a small central team at TISPOL who makes things happen and they played a significant part, not least Pat Holdsworth who did a lot of work in understanding the financial requirements for the network.
One year on, has the new way of working delivered what you expected it to?
Yes, we have 27 members and new applications being considered. Serbia is now a full member after several years as an observer country.
We have completed a significant programme of Policing Operations across Europe, a second successful Project Edward event and conferences in Croatia, Rome and Manchester.
In terms of road safety and security across Europe, what does TISPOL bring to the table that would otherwise not be there?
We are the mosts developed roads policing network in the world. Together we can agree on initiatives that save lives and serious injury onto roads of Europe. This is a very influential position to be in. Further to this we can work with other significant groups such as road victims and ETSC to ensure we consider new elements of road safety and offer an opinion and advice. To be successful in road safety we must influence road user behaviour. Every mistake or deliberate wrong action is a choice. However when that behaviour is not changed enforcement must be an important approach.
Imagine I represent a country looking at TISPOL. Why would I want to be a member? What would I gain?
You would be joining an established network that can help, advise and guide you on your journey to improve road safety and develop a strong road safety strategy. Further you will make contact with experts in different elements of road safety. Together we are stronger.
Does TISPOL have the potential to grow? Does it want to grow? What guides your thinking here?
We wil always consider new membership applications but we must also make sure that we are supporting the current members and the network in the work that is undertaken and scheduled.
You have just published a new three-year strategy. Can you briefly set that out?
TISPOL recognises the importance of enforcement in respect of road traffic violations and also in catching and deterring criminals who use the European network. Therefore, as we set our new strategy we will seek to address these challenges through our commitment to a safer road network. The TISPOL network is committed to supporting Europe having the safest road network in the world.
The strategy will ensure that the principles of the Safe System are included. Such a strategy will transform the level of our ambition. The safe system approach opens up new opportunities for addressing European Road safety challenges and delivering reductions in serious injuries and fatalities. Further we recognise that education and enforcement, supplements safer road and vehicle design. The enforcement of speed limits and compliance with road laws, addressing criminal activity on the roads of Europe can support this approach. Lastly, we will seek to work with the European Commission and other key partners to enable each element of the strategy.
The 'fatal four' offences will be prioritised in all that we do and our own objectives for policing the roads of Europe will be organised under each of the following strands: Safe Roads; Safe Speeds; Safe Vehicles; Safe Road Users.
Your Conference theme for 2018 is 'Expanding our Horizons'. In that regard, what new conversations should TISPOL be having in the months and years to come, and with whom?
We must ensure that we maintain a dialogue with all key stakeholders who influence our ability to deliver a safe and secure road network across Europe. But the police and governments cannot do this alone. therefore we must engage and listen to the road victim organisations, and other NGOs who represent road users of all types.
We know that road crashes are increasing and fatalities rates amongst under 24 years olds is also increasing. therefore we must reach out and influence the behaviour of young people.
L:astly technology is changing at a very fast pace. We must engage with manufacturers to ensure we understand the risk and opportunities each new development brings.