About this story
This is an archive news story from TISPOL.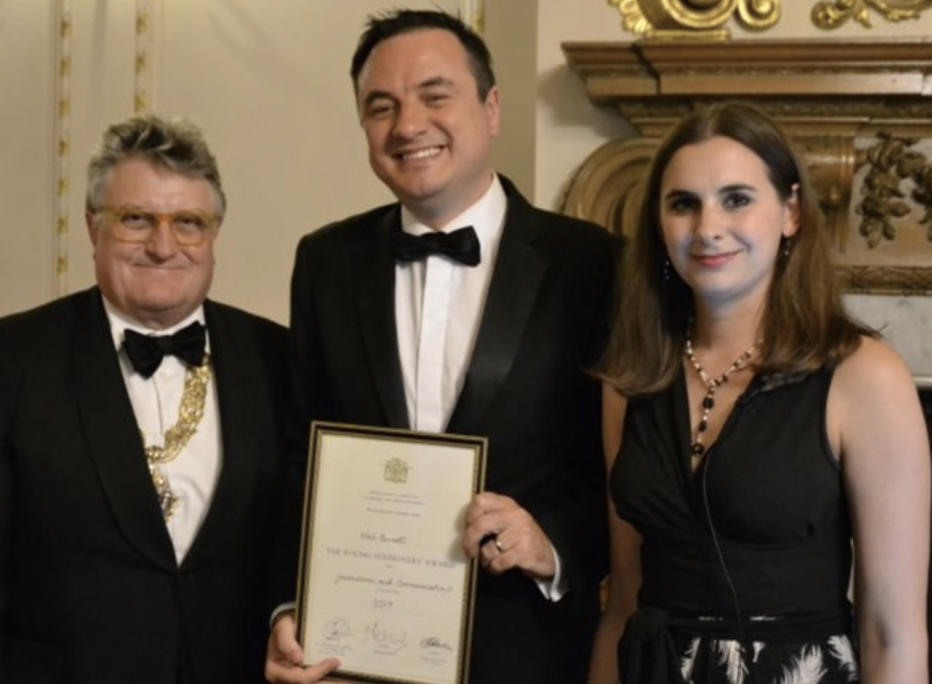 Our congratulations go to TISPOL webmaster Neil Barrett, who has just won the Stationers' Company 'Young Stationers Award' for Journalism and Communication. The Stationers' Company is one of 110 livery companies in London, founded in 1403.
Neil is pictured, between Company Master Trevor Fenwick and Young Stationers Chairman Ella Kahn.
Well done, Neil!